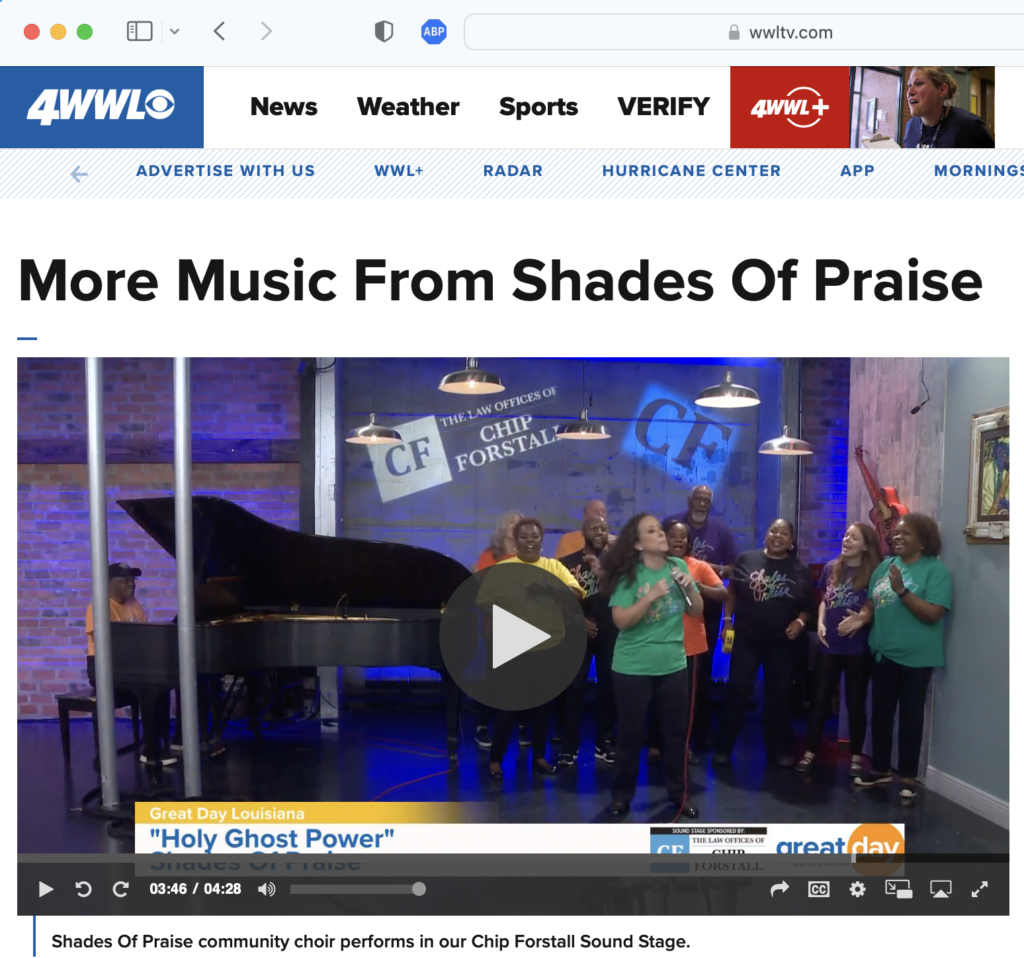 THEN . . .
---
---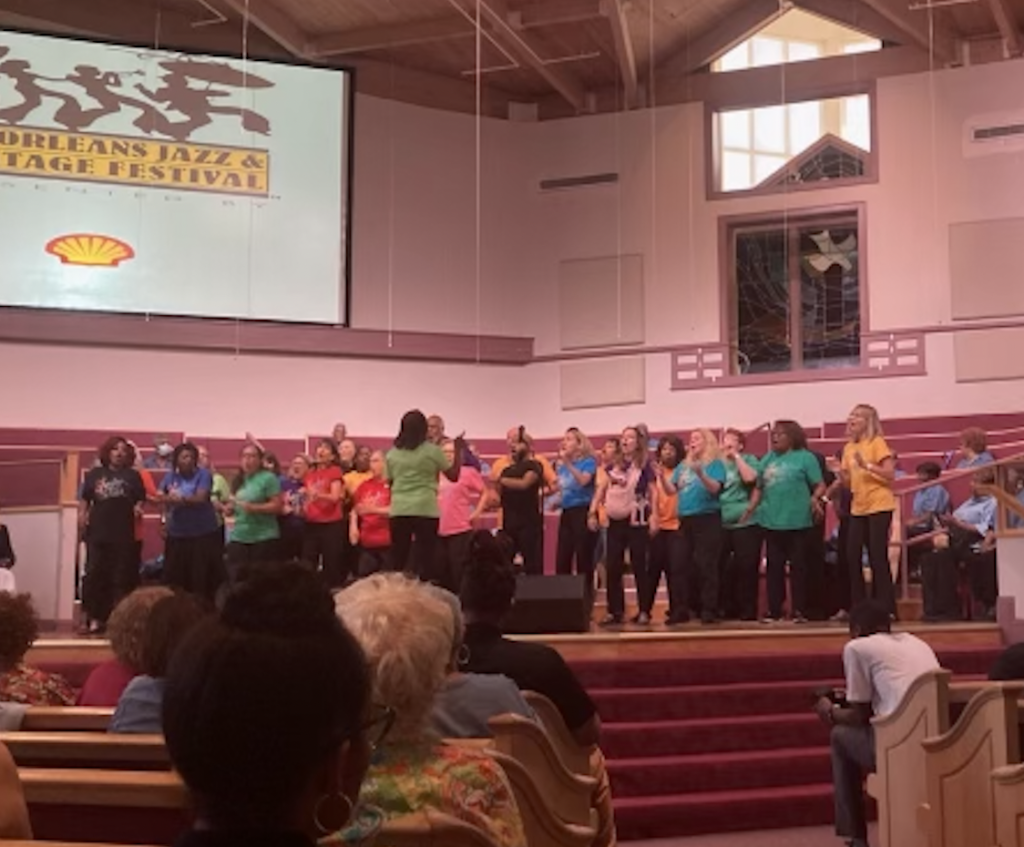 The day after we sang at Jazz Fest, Shades was honored with the 2023 Louisiana Gospel Group Award
at the annual Johnny Jackson Jr. Gospel is Alive Celebration
sponsored by the New Orleans Jazz Heritage Festival and Foundation.
---
LOOK WHO was A Jazz Fest TOP PICK in WHERE Y'AT!!!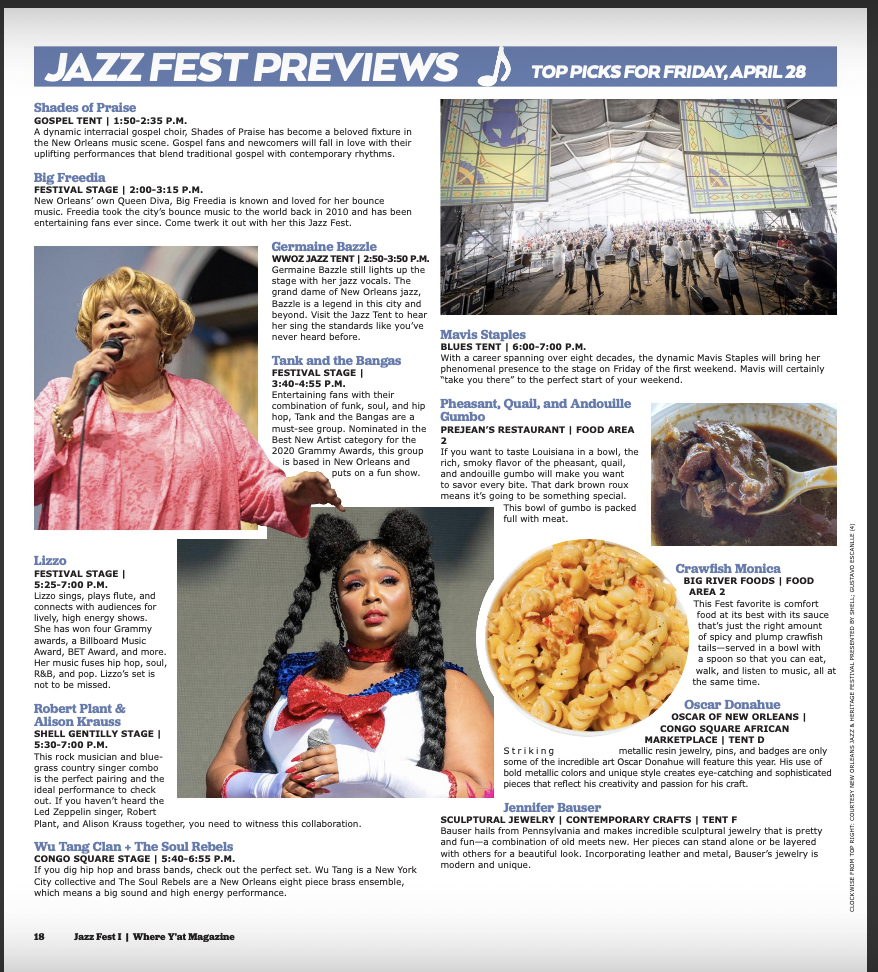 Listen to some Shades singing for yourself!
"Magnify the Lord" is one of Shades' favorite songs.
Listen to us sing it at our 2022 Christmas Concert at St. James Major in Gentilly

~~~~~~~
---
Or catch some "Holy Ghost Power"!
---
---
In the summer of 2020, we wanted to find a way to share our experiences with racism and to offer hope to the world for change. Here is the Shades of Praise Unity Project we created.
Shades of Praise Unity Project
---
---
More videos from our 20+ years of singing
A 2020 remote Covid recording of "According to Your Faith" written and arranged by Maestro Dwight Fitch, Sr.
In 2016 we helped the National Park Service celebrate their 100th birthday at the New Orleans Jazz Museum in the Old U. S. Mint!

---
In 2015 we helped composer Jep Epstein honor the anniversary of Katrina in his song "Our Home, New Day in a commercial for Blue Cross Blue Shield of Louisiana.
---

In September 2014, we were featured as item 3 on Gambit Magazine's Bucket List: a checklist of 21 things to experience living in New Orleans.